The Martial Arts Network
PRESENTS THE ISKA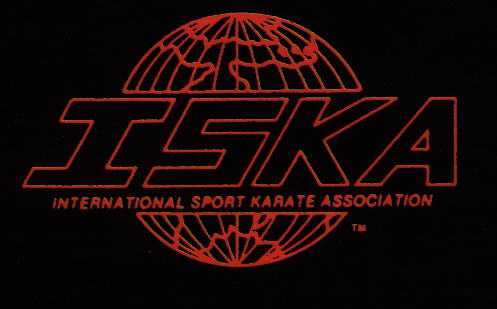 ISKA EXECUTIVE WORLD COUNCIL North American Offices 100 N.W. 82nd Ave. Suite #204 Plantation, Fl 33324 Tel 954-472-0630 Fax 954-472-0038 Mr. Robert H. Mason

ISKA EXECUTIVE WORLD COUNCIL European Offices 5 Landsteiner Street Geleen, Holand Tel 31-46-674-7435 Fax 31-46-75-55-52 Mr. Will Raven

ISKA EXECUTIVE WORLD COUNCIL Australlan Offices 1216 High Street 3143 Armadale, VIC, Australia Tel 61-18-35-27-06 Fax 61-39-822-7951 Dr. Peter Lewis

ISKA EXECUTIVE WORLD COUNCIL South American Offices 23 E-D 03600 Elda-Alicante, Spain Tel 34-65-38-19-27 Mr. Juan Pinilla
IEC
ISKA Entertainment Company, Inc.
J. MICHAEL, SAWYER, President
For Immediate Release July 11, 1996
The ISKA Entertainment Company (IEC) today revealed its broadcast plans for the first and second quarters of 1997, as a combination of: series for cable, syndication, and pay-per-view.
Chief among the plans are a renewal of IEC's highly successful "Strike Force;lSKA Kickboxing!'', on ESPN; and a United States -vs- Thailand mega event at the Mirage Hotel early next year, with live broadcasts on U.S. pay-per-view, and Thai and European networks.
The renewal of the ESPN series was expected. ISKA Kickboxing has been one of ESPN2's highest rated sports, with broadcasts during prime-time and latefringe time slots approaching a 1.0 rating. "Our relationship with ESPN has been a good one for both of us and will continue to expand", said Mike Sawyer, President of IEC. "The Strike Force series has been reviewed, and during 1997 we will also be collaborating with ESPN on our upcoming pay-per-view events"
IEC will produce two pay·per-view specials during the first half of 1997. The first, scheduled for February at the Mirage in Las Vegas, has been dubbed "Battle of the Supermen" This is a first-ever, unique event", said Scott Coker, CEO of IEC. 'the Thai fighters are known as the 'Supermen of the Ring', because they are nearly indestructible. The ESPN special series we did on Thai kickboxing from Thailand was so successful, we are following it up with the best: team Thailand has to offer against our best fighters here in the U.S. People wilt not believe what they see" The event is expected to be carried live on both Viewers Choice and Request, with participation by stand-alone systems and the backyard dish market.
IEC's second pay-per-view special, during the second quarter of 1997, is expected to feature Rick '"The Jet" Roufus -vs- Dennis "The Terminator'' Alexio for the ISKA World Heavyweight: Title. "The world has been waiting for this fight for five years", said Coker. "And in 1997 IEC will give it to them"
For further information contact Mike Sawyer at (352) 371-3838, (352) 376-3442 fax; or Scott Coker at (408) 371-8122, (408) 373-8136 fax.
Eastern USA Offices: 5000 N.W. 27th Court Suite D, Gainesville,Florida, USA 32606 Tel: (352) 371-0006 Fax: (352) 376-3442
FREE ISKA Associate Memberships
Dear Sport Karate Enthusiast,
This is no gimmick, You can receive a free associate membership to the largest sport karate organization in the world. Your name will be made available to event promoters all over the world. In addition, you'll get mailings about how you can get copies of ISKA televised kickboxing events and other ISKA merchandise. All you have to do is fill out the form below and send it to our office. Well take it from there. We'll also send you information about how to become a registered fighter with the ISKA and get a subscription to the Sport Karate News.
Keep up with all the latest ISKA Kickboxing action on ESPN 2. The Strikeforce Series features the greatest kickboxers from all over the world. If you don't get ESPN 2 on your cable network, please call them and let them know that you would like to have it as part of your regular cable lineup. Don't wait, join today and be a part of the fastest growing sport in the world, ISKA kickboxing!
As an ISKA Associate Member you will be placed on a special mailing list and be kept updated on current ISKA events and information.
MAIL TO: ISKA
100 NW 82nd Ave #204 Plantation, FL 33324



...Back to The Martial Arts Network Home Page

This page maintained by Ron Valli.
Last Update 7/15/96